吴威工作室 Wu Wei Studio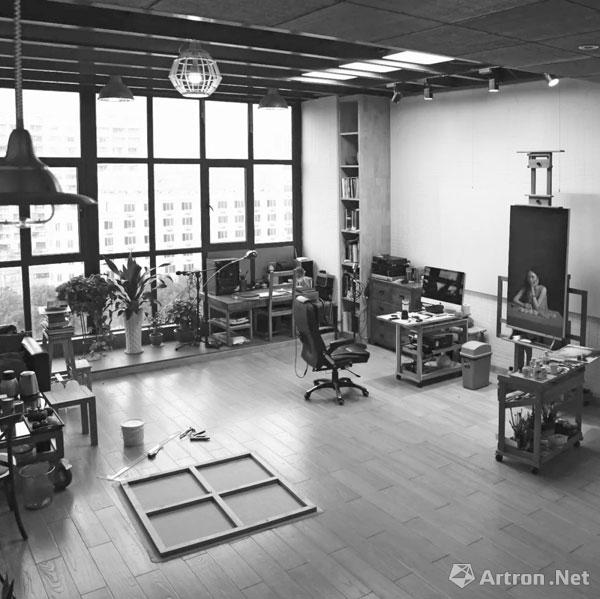 吴威工作室 Wu Wei Studio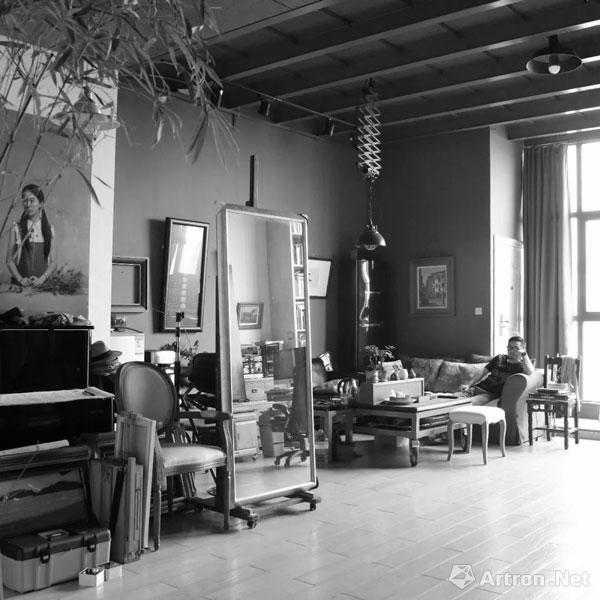 吴威工作室 Wu Wei Studio
创作 过程
Creative process
大形而上者1917-2017
The Metaphysicians 1917-2017
布面油画
Fabric Oil Painting
300×180cm
2017年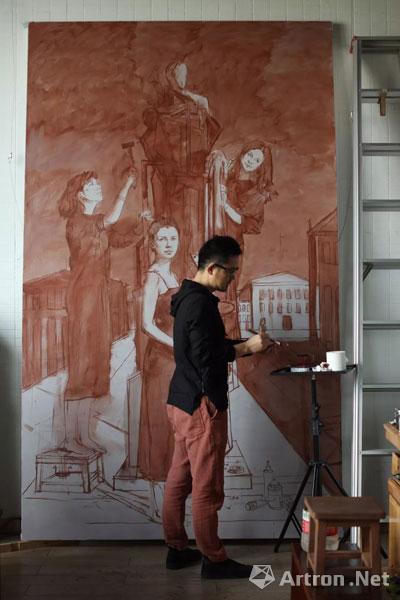 大形而上者1917-2017(创作过程)
The Metaphysicians 1917-2017(Creative process)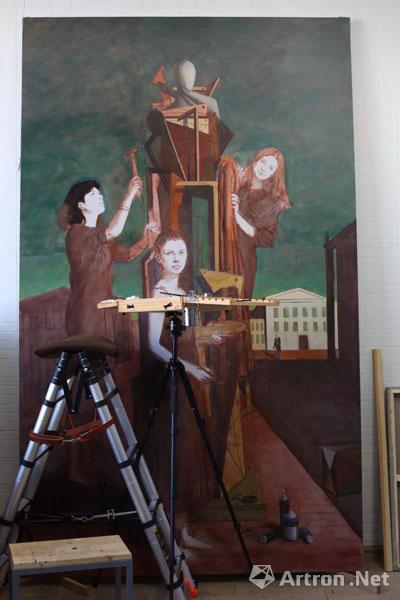 大形而上者1917-2017(创作过程)
The Metaphysicians 1917-2017(Creative process)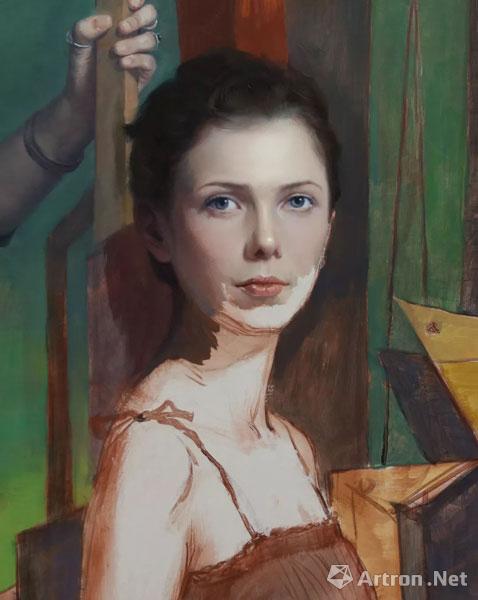 大形而上者1917-2017(创作过程)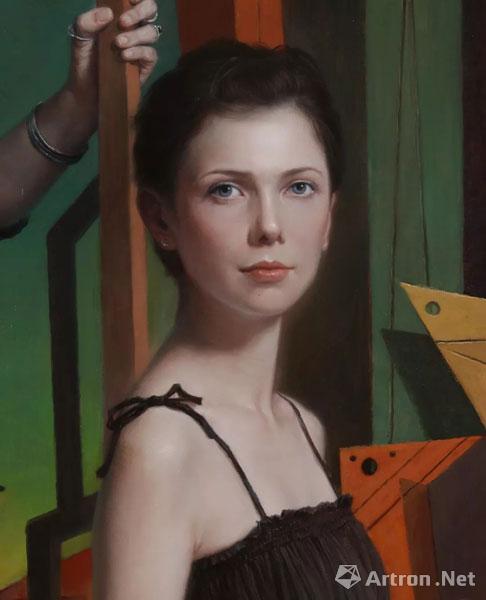 The Metaphysicians 1917-2017(Creative process)
大形而上者1917-2017(创作过程)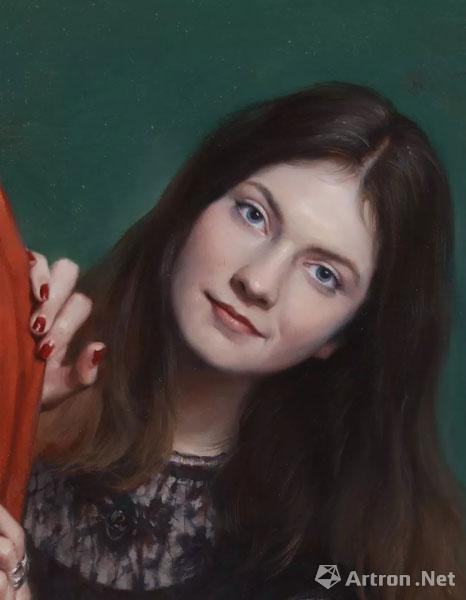 The Metaphysicians 1917-2017(Creative process)
大形而上者1917-2017(创作过程)
The Metaphysicians 1917-2017(Creative process)
形而上之塔
Pagoda of metaphysics
布面油画
Fabric Oil Painting
280×180cm
2018年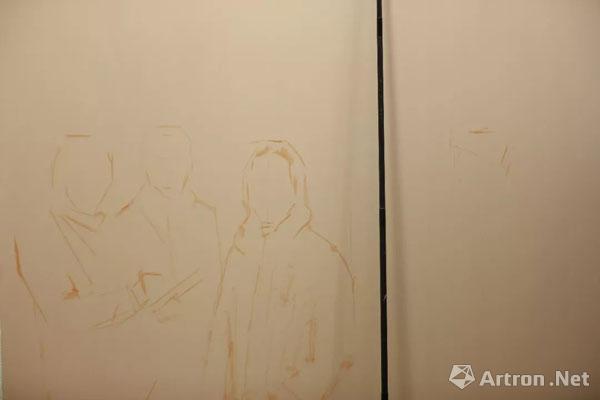 形而上之塔(创作过程)
Pagoda of metaphysics(Creative process)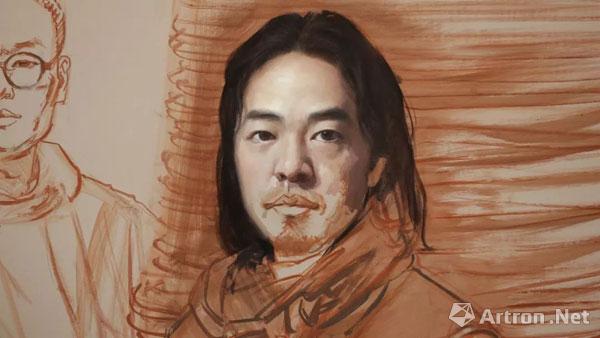 形而上之塔(创作过程)
Pagoda of metaphysics(Creative process)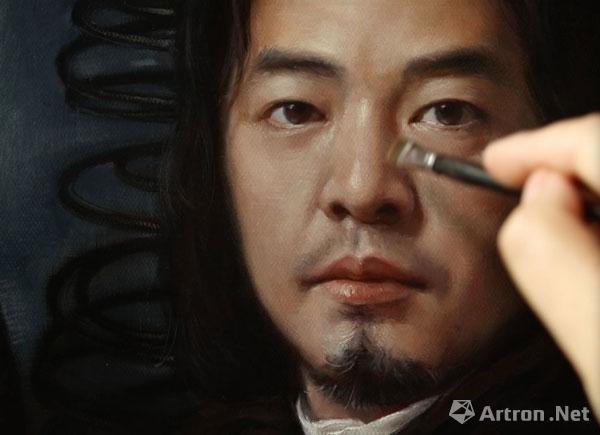 形而上之塔(创作过程)
Pagoda of metaphysics(Creative process)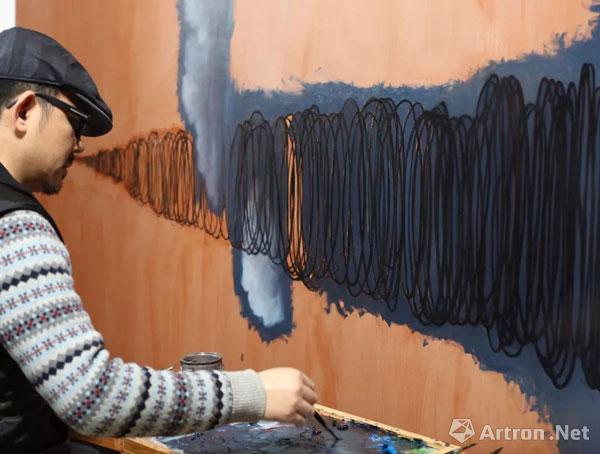 形而上之塔(创作过程)
Pagoda of metaphysics(Creative process)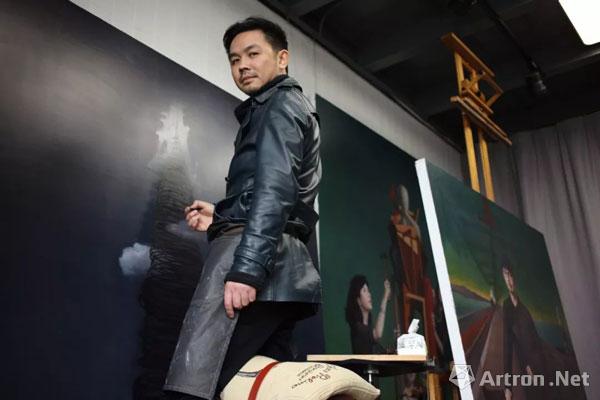 形而上之塔(创作过程)
Pagoda of metaphysics(Creative process)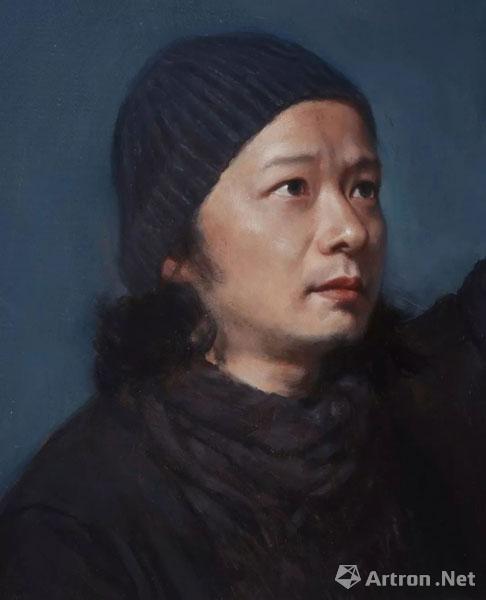 形而上之塔(创作过程)
Pagoda of metaphysics(Creative process)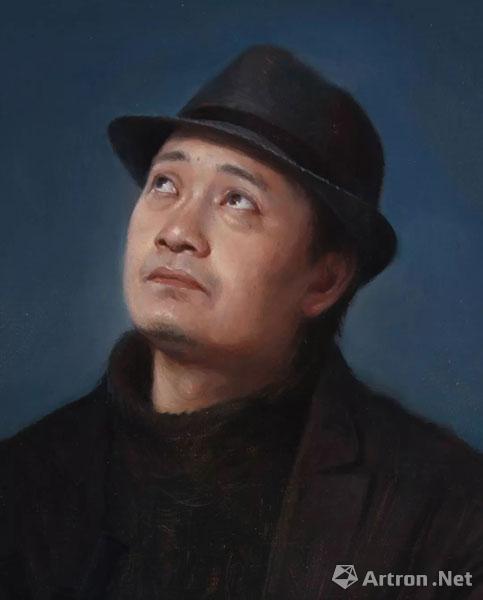 形而上之塔(创作过程)
Pagoda of metaphysics(Creative process)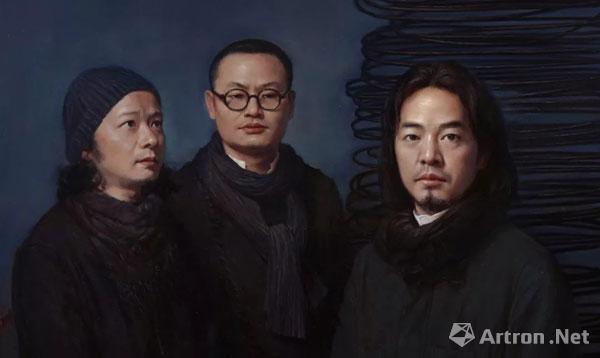 形而上之塔(创作过程)
Pagoda of metaphysics(Creative process)
形而上之塔(创作过程)
Pagoda of metaphysics(Creative process)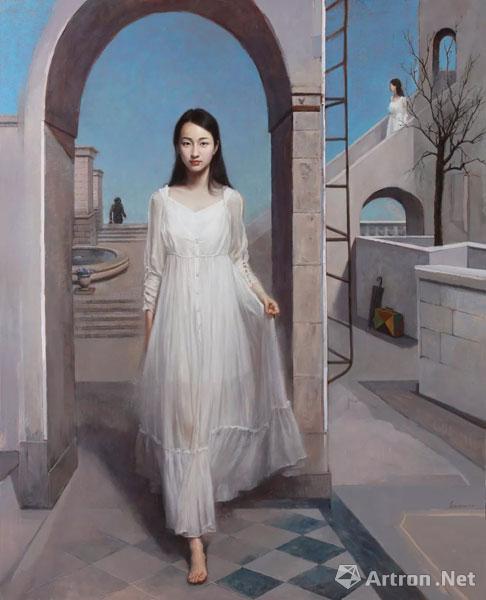 存在的虚构
Existent Fiction
布面油画
Fabric Oil Painting
180×145cm
2017年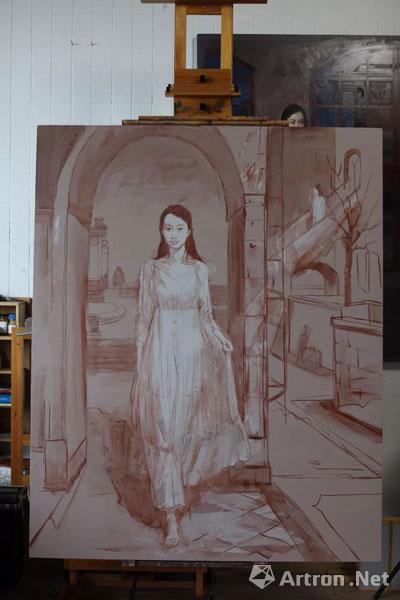 存在的虚构(创作过程)
Existent Fiction(Creative process)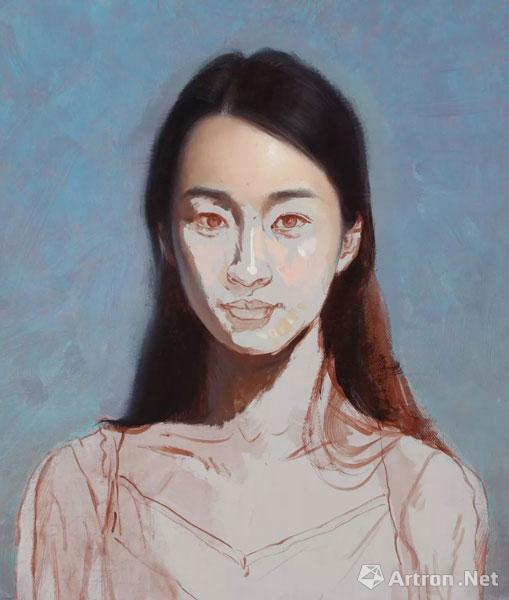 存在的虚构(创作过程)
Existent Fiction(Creative process)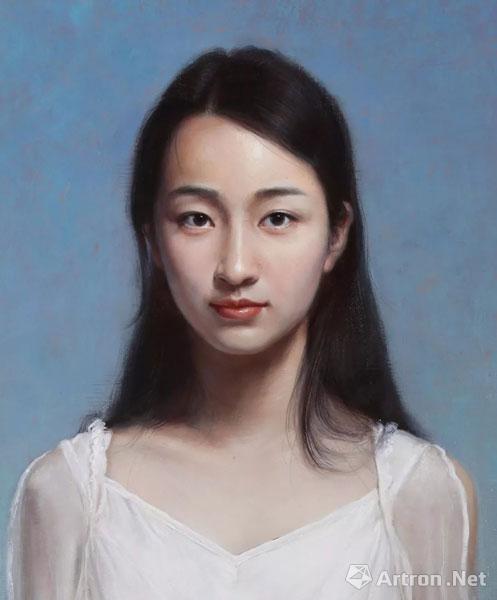 存在的虚构(创作过程)
Existent Fiction(Creative process)
作品 局部
Works and parts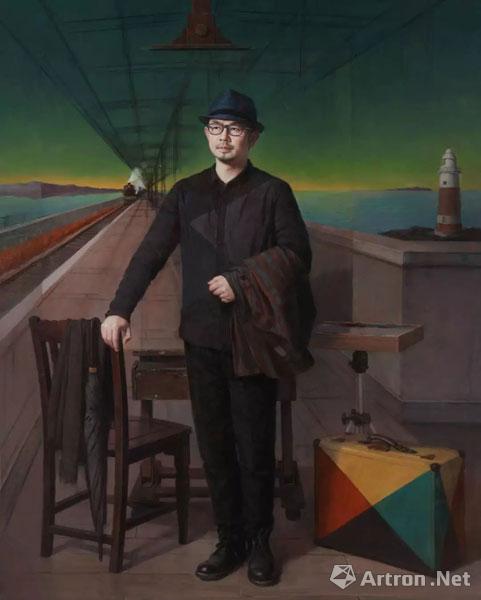 画室之旅
The Trips to Studio- Self-Portraits
布面油画
Fabric Oil Painting
180×145cm
2018年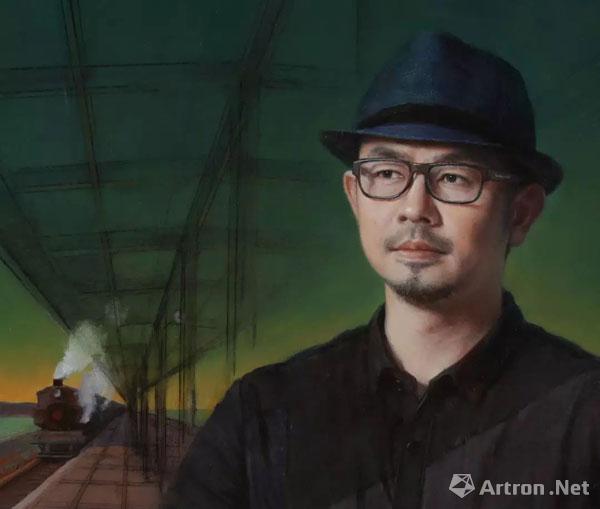 画室之旅(局部)
The Trips to Studio- Self-Portraits(local)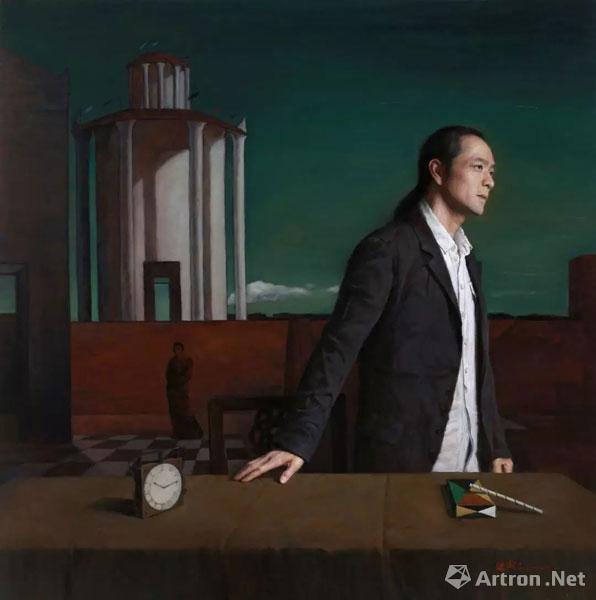 契里柯广场-时间与空间
Chirico Square- Time and Space
布面油画
Fabric Oil Painting
145×145cm
2013年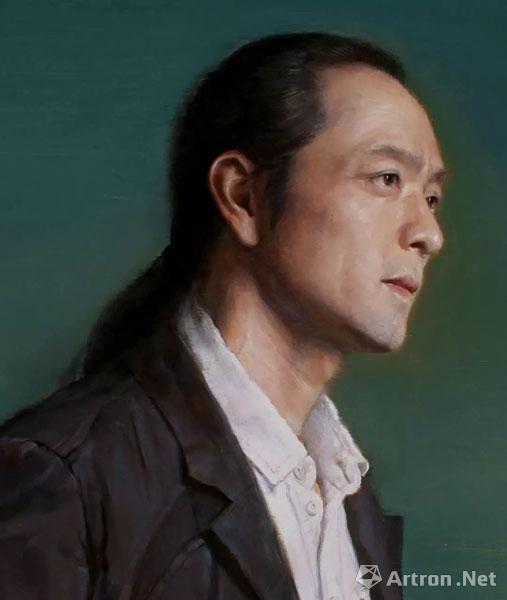 契里柯广场-时间与空间(局部)
Chirico Square- Time and Space(local)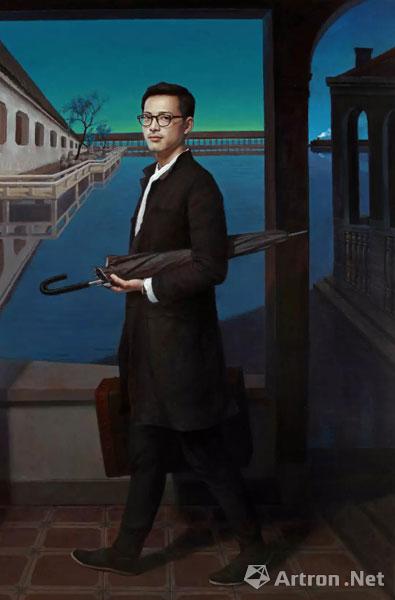 行者有山
Walker Has His Mountain
布面油画
Fabric Oil Painting
170×110cm
2016年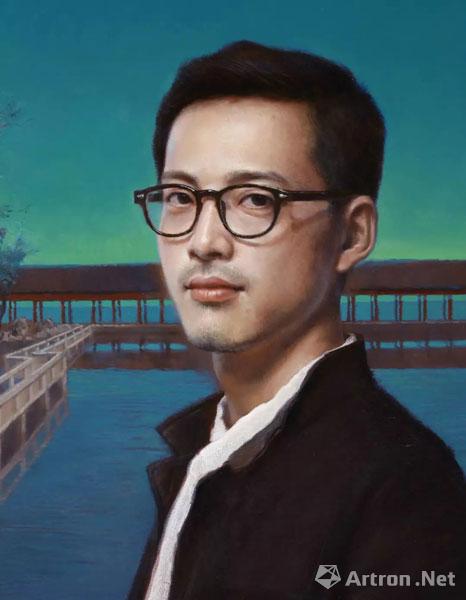 行者有山(局部)
Walker Has His Mountain(local)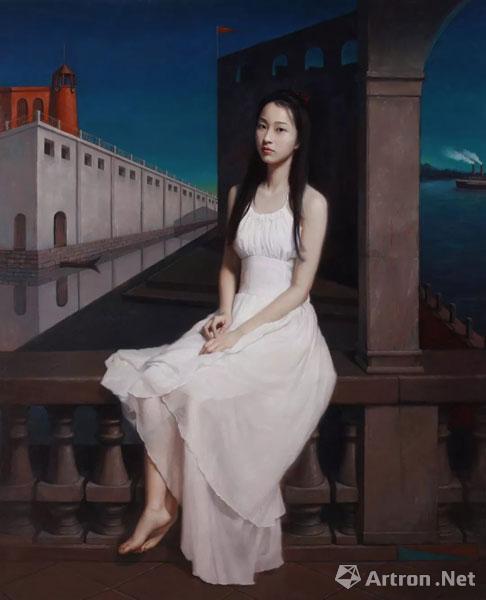 假设与疑惑
Assumption and Puzzle
布面油画
Fabric Oil Painting
162×130cm
2016年
假设与疑惑(局部)
Assumption and Puzzle(local)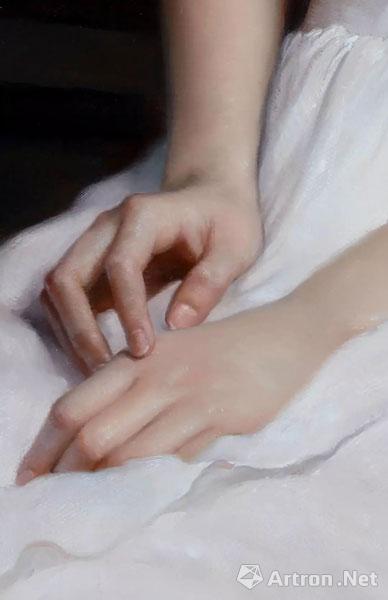 假设与疑惑(局部)
Assumption and Puzzle(local)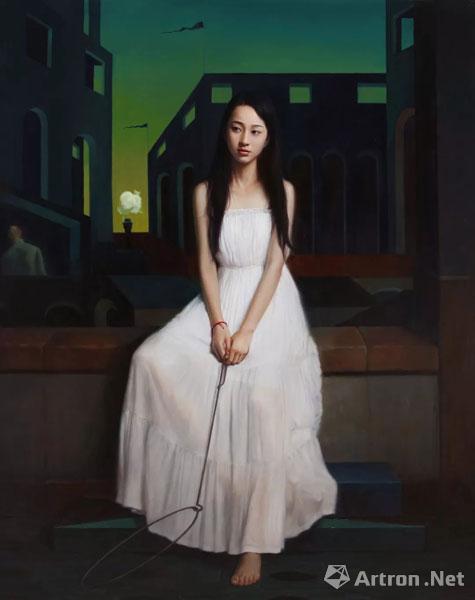 夜的猜想
The Guess of Night
布面油画
Fabric Oil Painting
162×130cm
2015年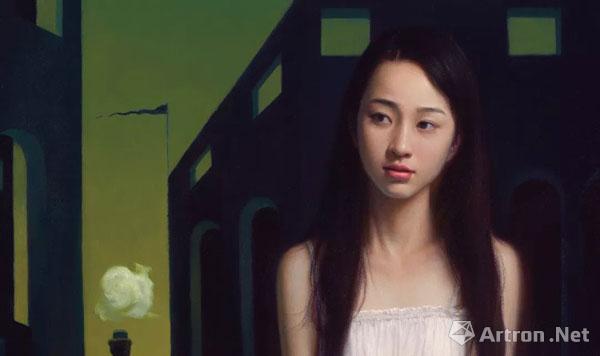 夜的猜想(局部)
The Guess of Night(local)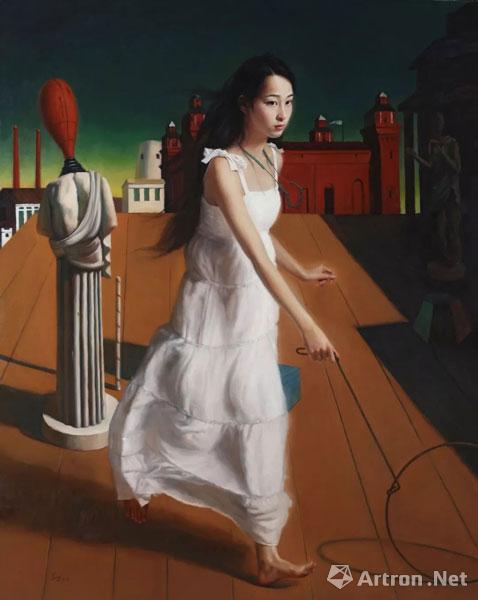 令人不安的形而上广场
Disconcerting Metaphysics Square
布面油画
Fabric Oil Painting
162×130cm
2015年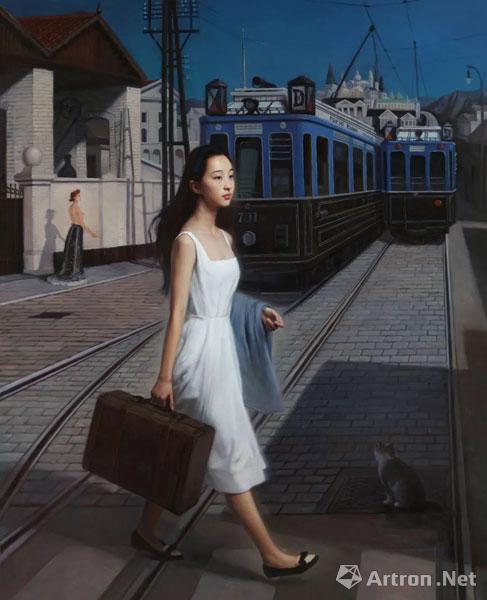 德尔沃之旅
The Trip to Delvaux
布面油画
Fabric Oil Painting
180×145cm
2015年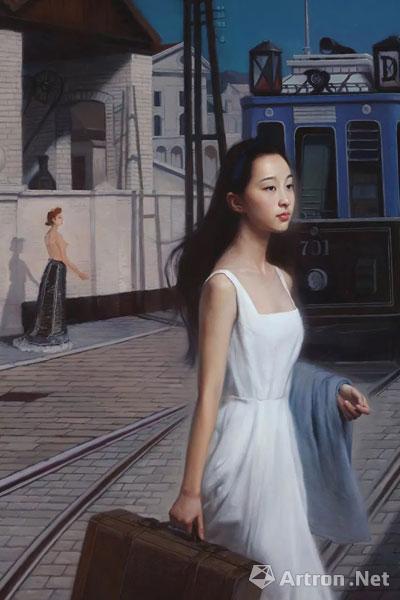 德尔沃之旅(局部)
The Trip to Delvaux(local)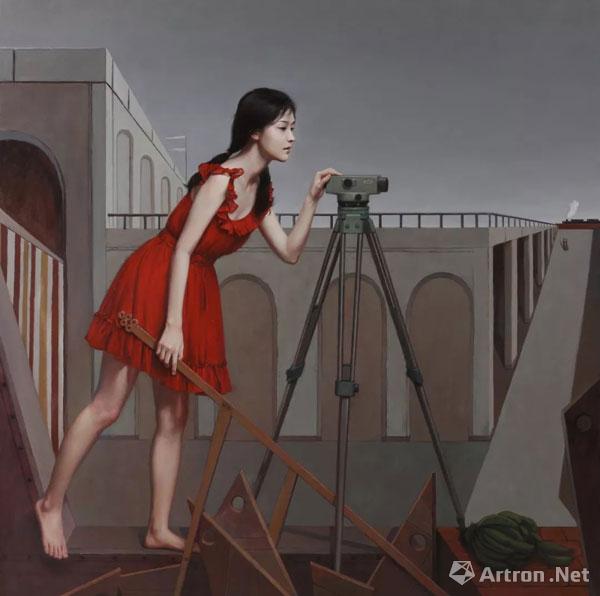 蒙巴纳斯车站
The Station of Montparnasse
布面油画
Fabric Oil Painting
145×145cm
2016年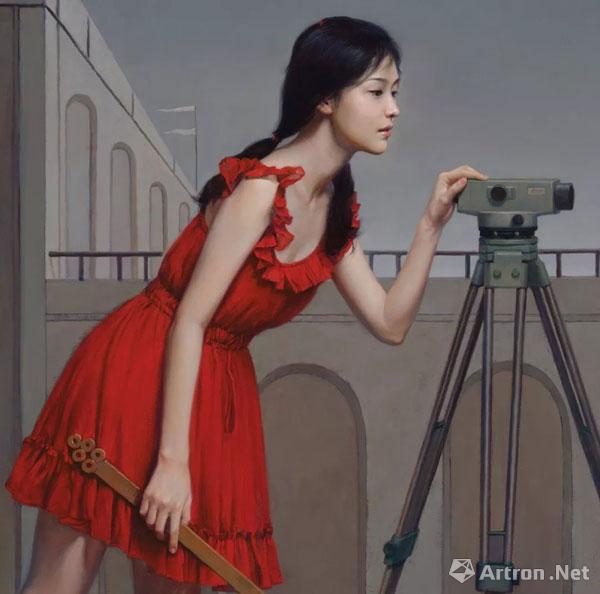 蒙巴纳斯车站(局部)
The Station of Montparnasse(local)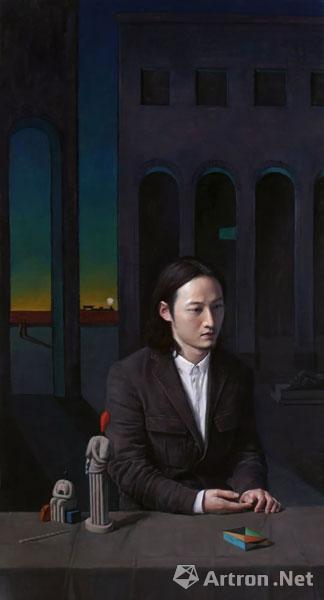 契里柯的猜想
The Guess of Chirico
布面油画
Fabric Oil Painting
150×80cm
2015年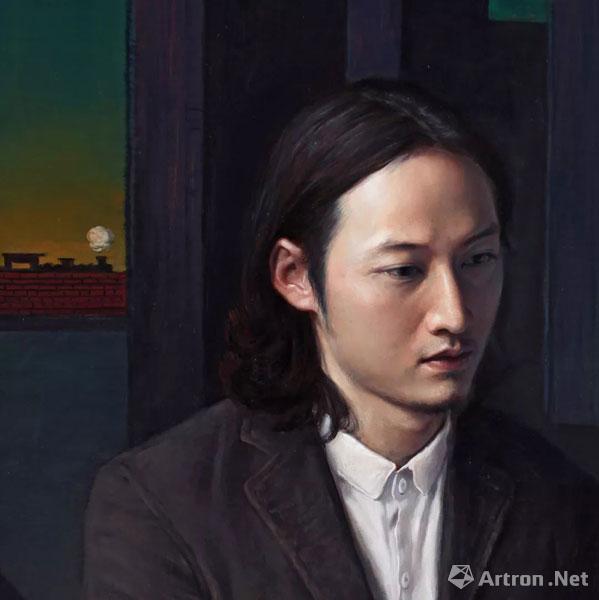 契里柯的猜想(局部)
The Guess of Chirico(local)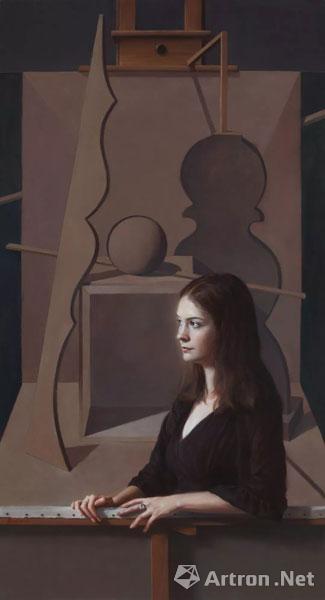 形而上工作室-1
Metaphysics Studio-1
布面油画
Fabric Oil Painting
150×80cm
2016年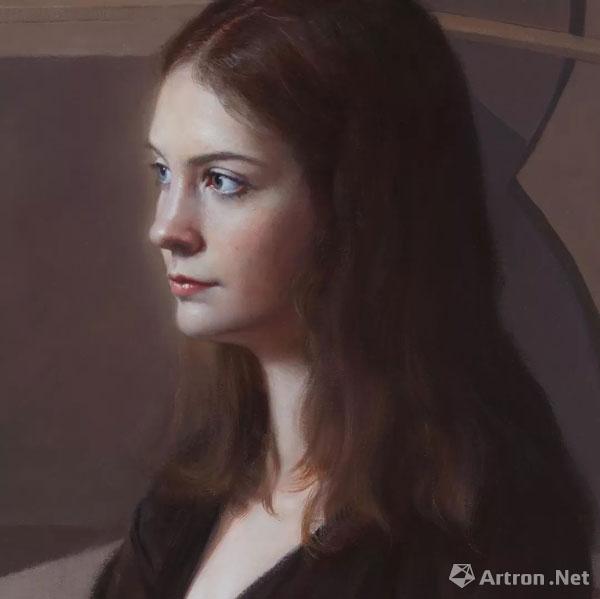 形而上工作室-1(局部)
Metaphysics Studio-1(local)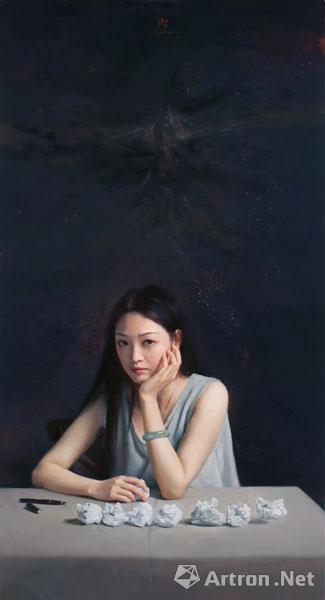 后意识
Post-ideological
布面油画
Fabric Oil Painting
130×70cm
2012年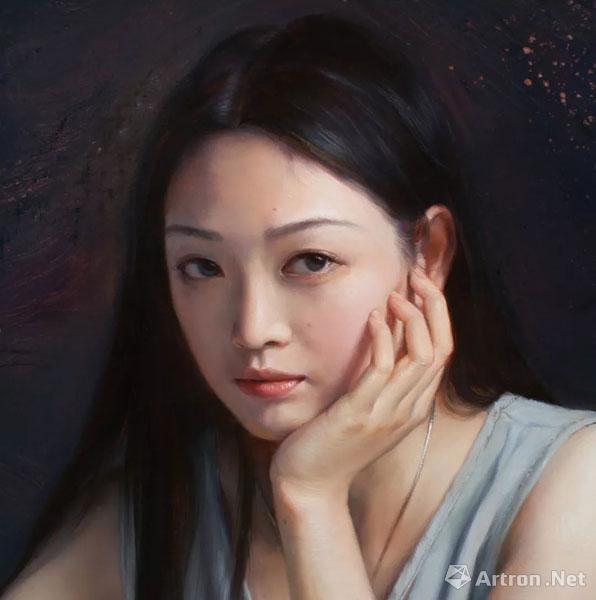 后意识(局部)
Post-ideological(local)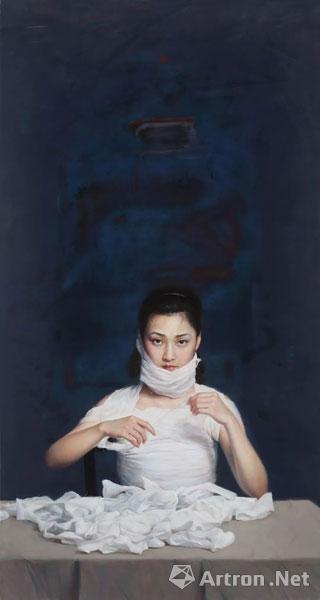 迷伤之二
Lost and Hurt - 2
布面油画
Fabric Oil Painting
150×80cm
2013年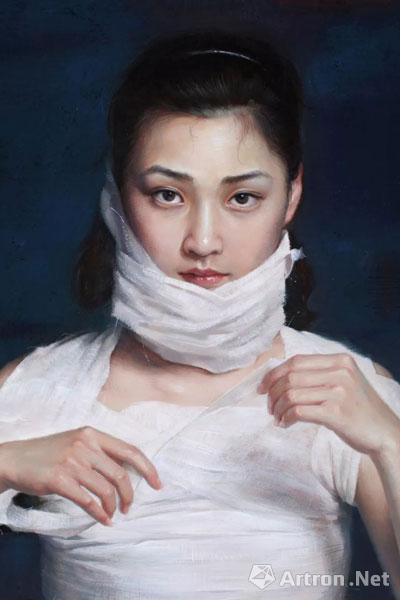 迷伤之二(局部)
Lost and Hurt - 2(local)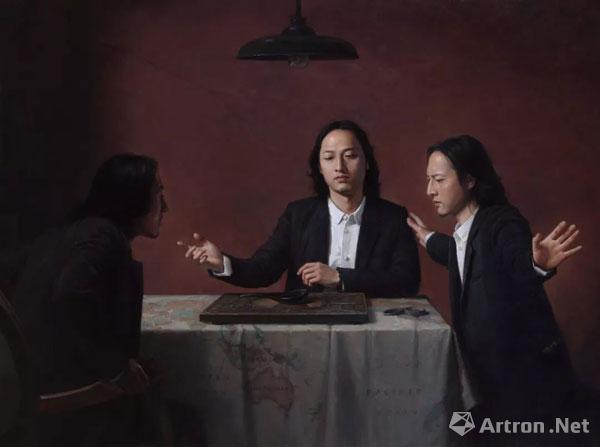 消失的航线
The Disappeared Route
布面油画
Fabric Oil Painting
160×120cm
2014年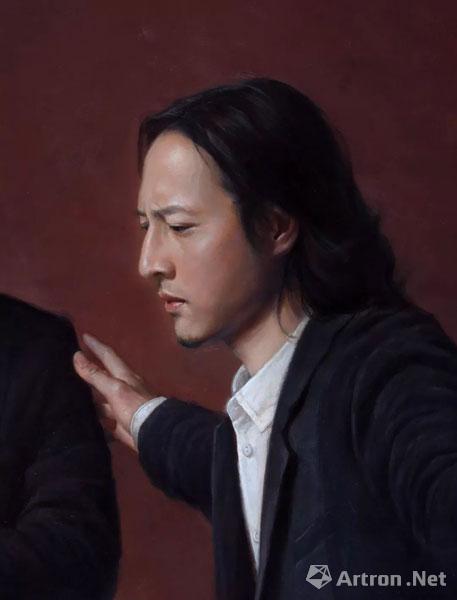 消失的航线(局部)
The Disappeared Route(local)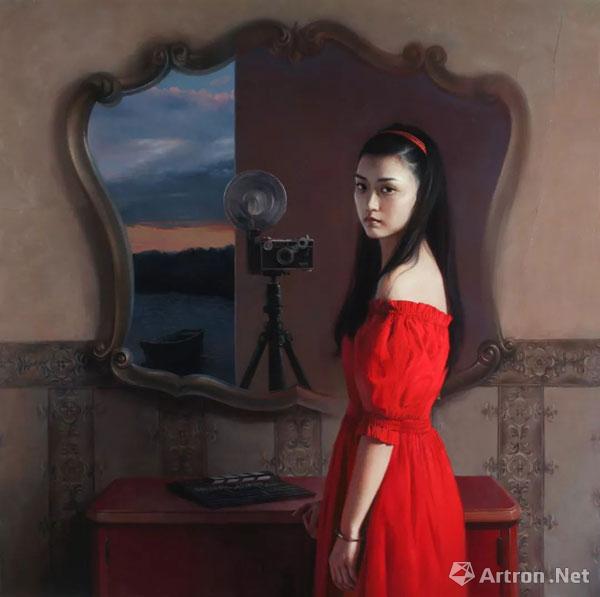 境里境外
Inside and Outside of the State
布面油画
Fabric Oil Painting
112×112cm
2015年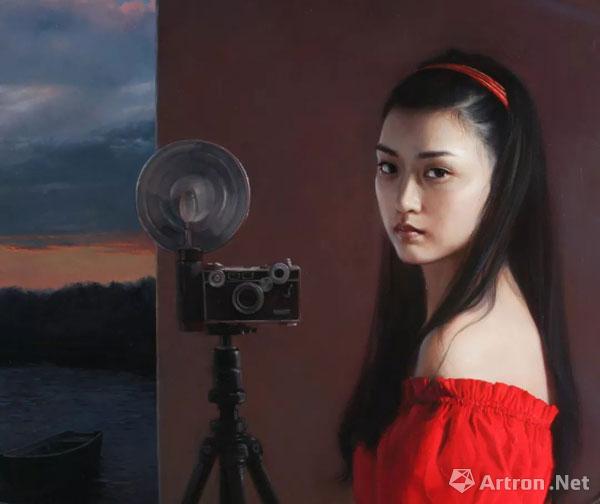 境里境外(局部)
Inside and Outside of the State(local)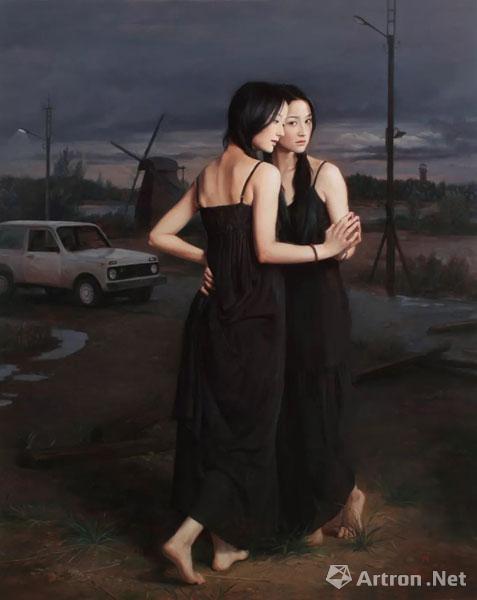 之间
Among them
布面油画
Fabric Oil Painting
162×130cm
2013年
之间(局部)
Among them(local)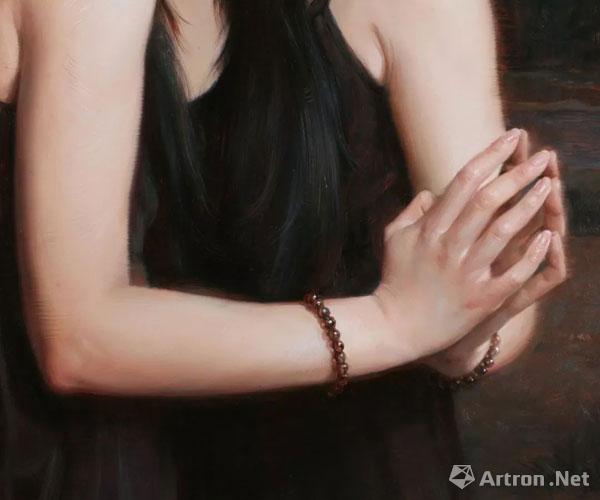 之间(局部)
Among them(local)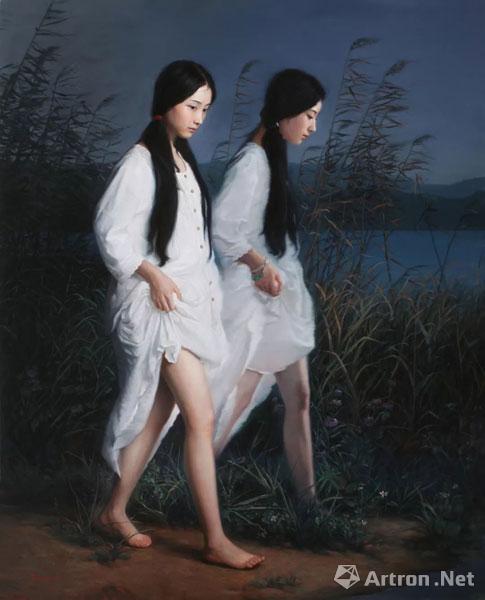 心境
State of Mind
布面油画
Fabric Oil Painting
180×145cm
2014年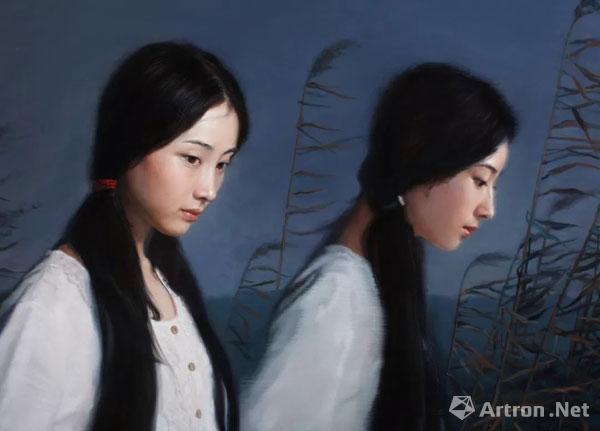 心境(局部)
State of Mind(local)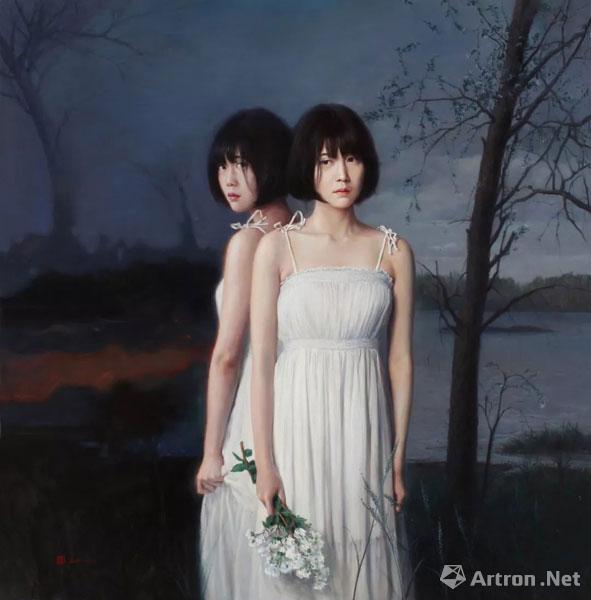 心界
Heart Border
布面油画
Fabric Oil Painting
130×130cm
2013年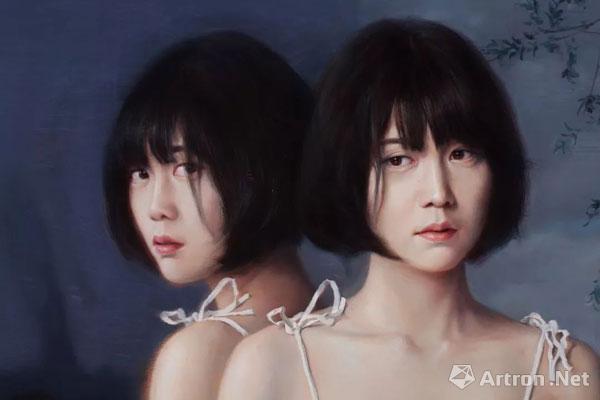 心界(局部)
Heart Border(local)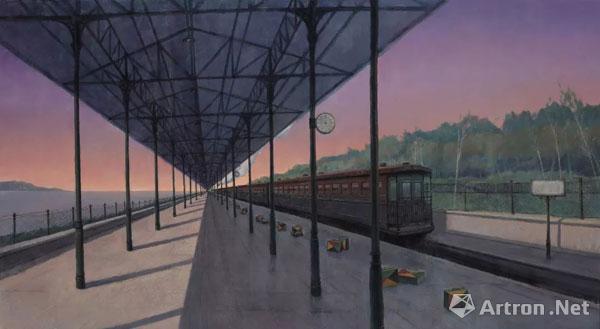 遗忘的记忆
Memory-Forgotten
布面油画
Fabric Oil Painting
150×80cm
2017年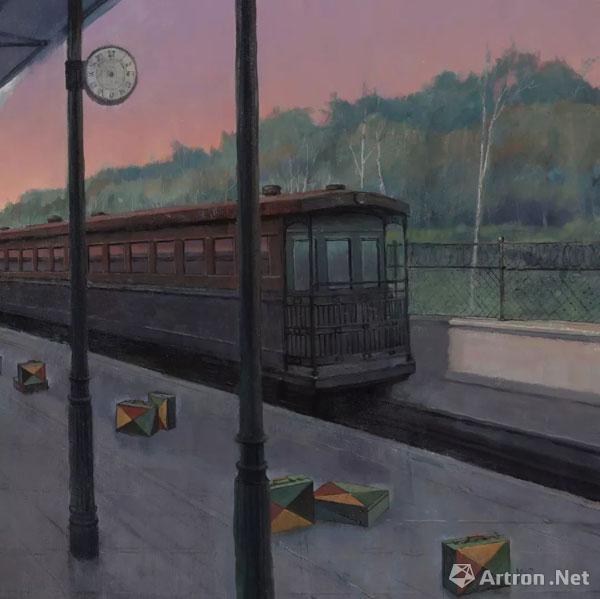 遗忘的记忆(局部)
Memory-Forgotten(local)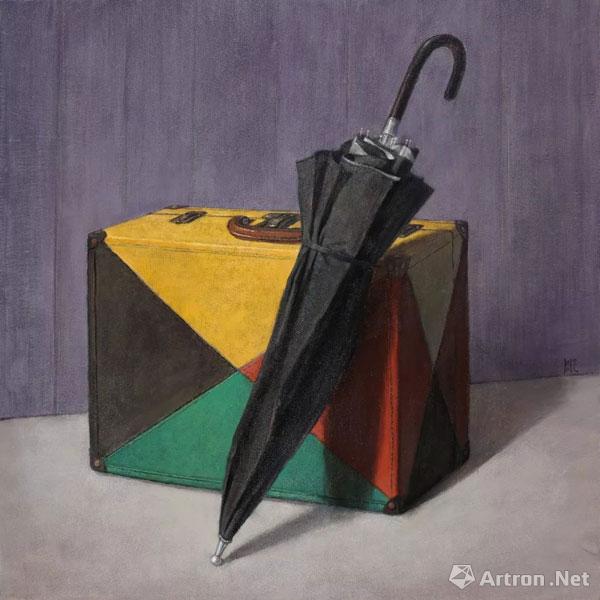 无题之旅
The Unnamed Trip
布面油画
Fabric Oil Painting
60×60cm
2017年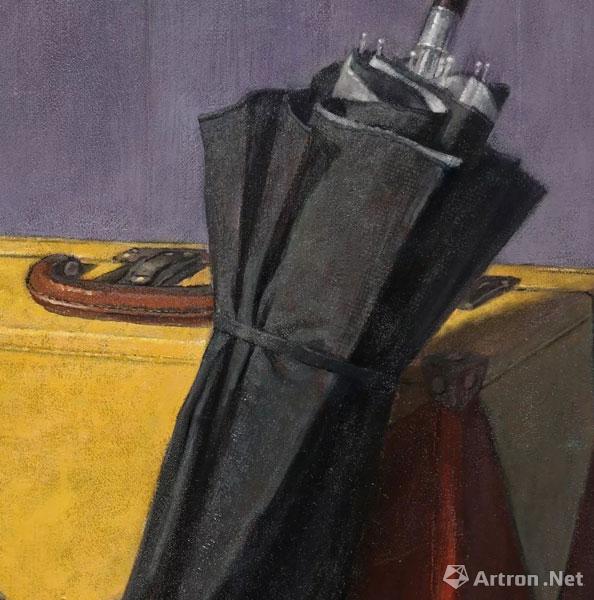 无题之旅(local)
The Unnamed Trip(局部)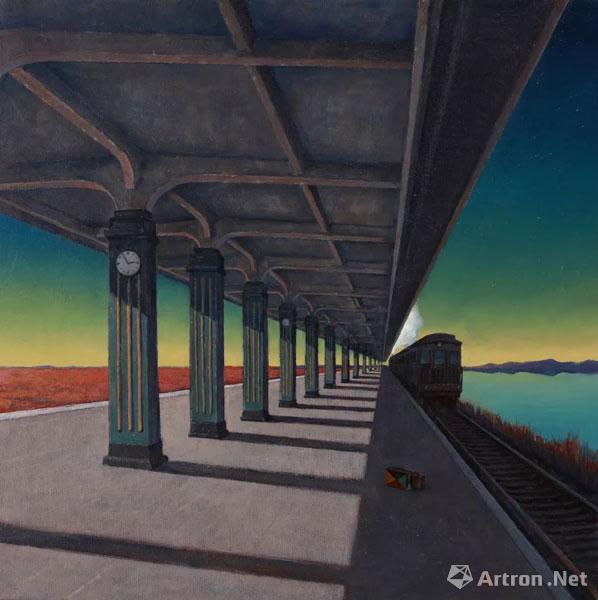 静默的旅程-1
The Silent Trip-1
布面油画
Fabric Oil Painting
60×60cm
2016年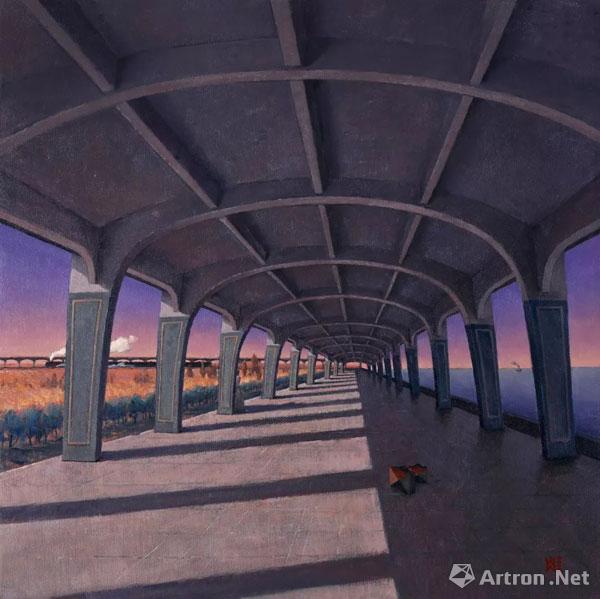 静默的旅程-2
The Silent Trip-2
布面油画
Fabric Oil Painting
60×60cm
2016年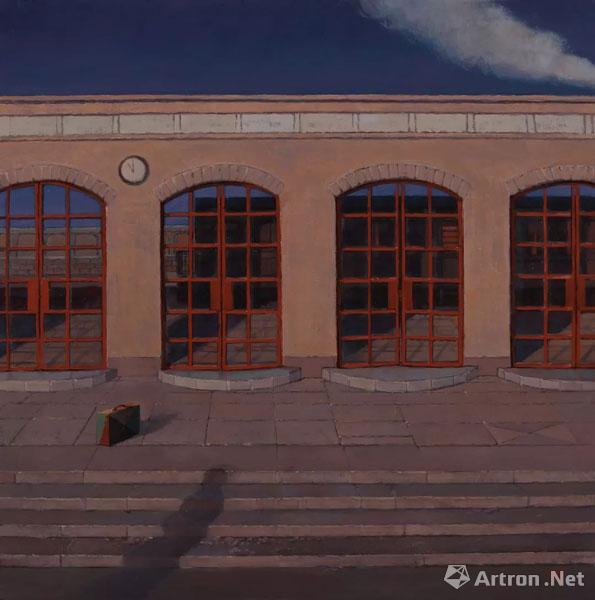 静默的旅程-3
The Silent Trip-3
布面油画
Fabric Oil Painting
50×50cm
2016年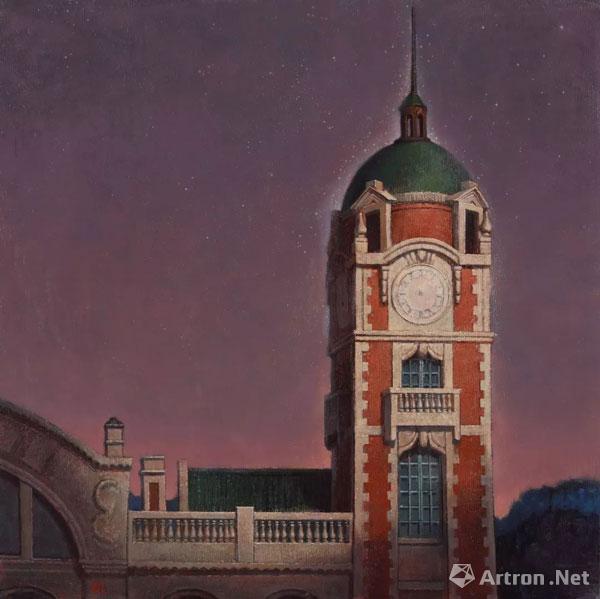 曾经的时光-2
The Past Time-2
布面油画
Fabric Oil Painting
60×60cm
2017年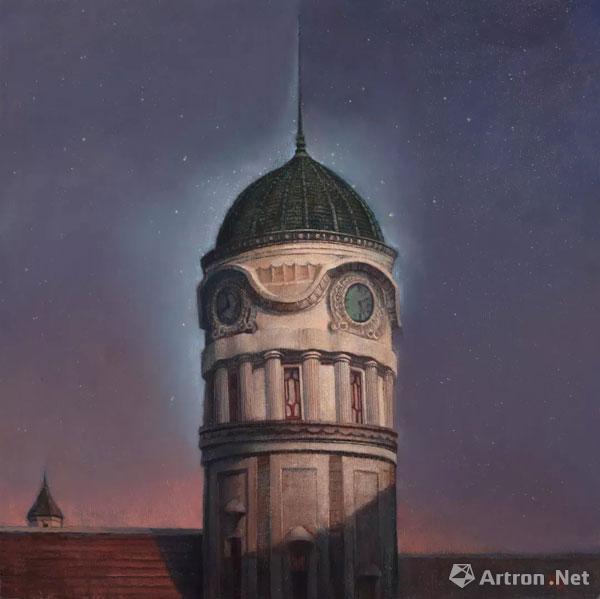 曾经的时光-1
The Past Time-1
布面油画
Fabric Oil Painting
60×60cm
2016年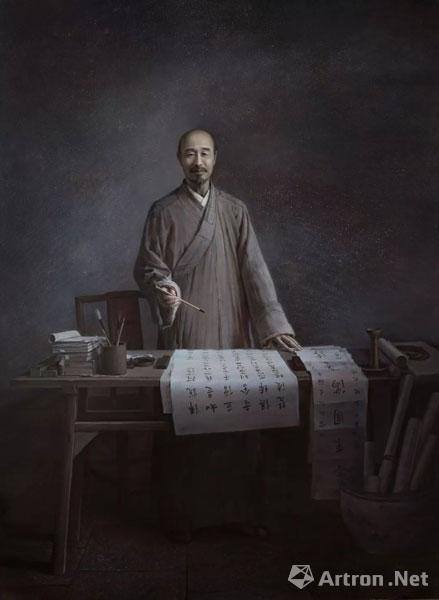 弘一大师-1932
Master Hong Yi 1932
布面油画
Fabric Oil Painting
270×190cm
2017年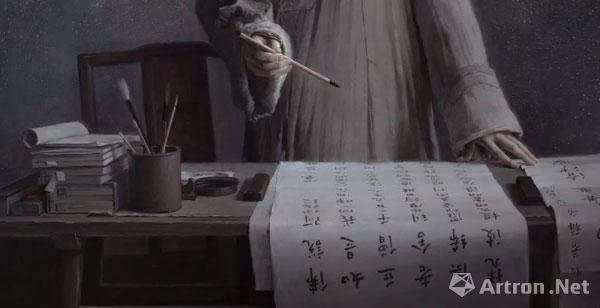 弘一大师-1932(局部)
Master Hong Yi 1932(local)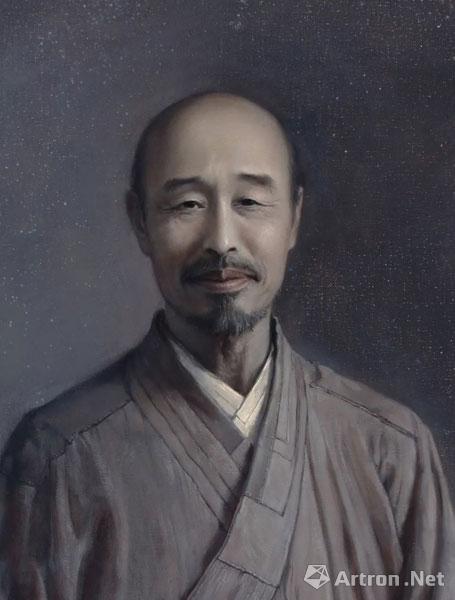 弘一大师-1932(局部)
Master Hong Yi 1932(local)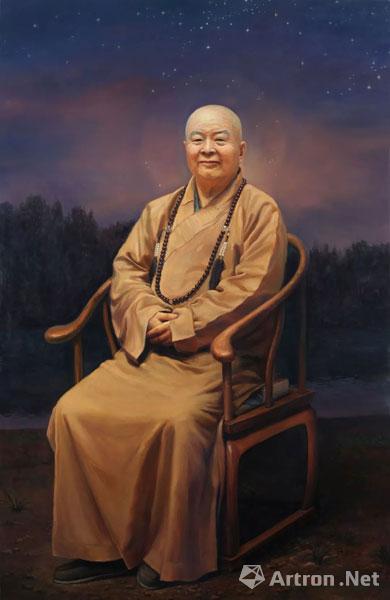 星云大师
Master Xing Yun
布面油画
Fabric Oil Painting
170×110cm
2011年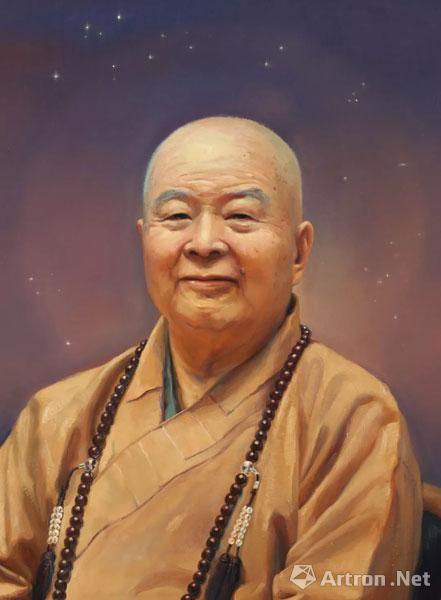 星云大师(局部)
Master Xing Yun(local)
  评论 节选
  Review excerpts
  吴威的作品以扎实的写实功底作为创作的基础,以寓言式的叙事手法诉述了他在当下语境中的自我观察。在看似静谧的绘画气氛中蕴含着深刻的探索,吴威不仅跳出了写实原本陈旧的单一再现,弱化了现实场景的复原,强化了其中的观念寓意。与此同时,他善于将画面赋予一种延伸性的情感色彩与叙事色彩。正因如此,他通过自我的创作语汇,多维度的展现了当下社会中具有经典性的个体多重体验。
——张子康 / 中央美院美术馆馆长
  Wu Wei creates paintings basing on his solid skills of realistic art, and his self-observations are narrated by himself with the allegorical narrative technique. The atmosphere of his painting seems to be tranquil, but it still can be profoundly explored. Wu Wei gets free from realistic art's single representation as it used to be, and he no longer emphasizes the reproducibility of real scene, instead he lays stress on its concept and implication. At the same time, he is proficient in rendering his painting a connotative sentiment and narrative. Just because of this, he uses his self-created vocabulary to manifest the classical multiple experiences of individual in current society from multi-dimensions.
--Zhang zikang
  擅长在绘画中讲述寓言的吴威,往往把为我们所熟稔的靓女俊男作为当代中国的现实化身,那些少女又无不成为他笔下美善的象征。因而,他对这些形象精微的塑造,既具有油画写实的艺术特征,也通过这种真实描绘让人们感受到现实的体温。不过,这种具象写实的象征性或寓言性,大多是通过非现实情境来剥离现实时空的,而在情境的设计上,吴威最大限度地挪用了契里柯、德尔沃和马格里特的场景、建筑、道具,从而使他的作品具有后现代主义艺术挪用、戏仿与置换的某些修辞方式,这便使写实油画从对现实表象的描绘跨越到当代视觉文化的语境。
——尚 辉 / 中国美协美术理论委员会副主任
《美术》杂志主编 博士生导师
  Wu Wei is proficient at telling fable in his paintings, he usually takes good-looking men and women whom we are familiar with as the embodiment of reality of contemporary China, and all of lasses in his paintings have become a symbol of beauty and kindness, too. Thus, through his subtle characters shaping is characterized by realism oil paintings and the real depictions, Wu Wei lets viewers feel these characters' temperature as if they are real. However, Wu Wei applies the majority of symbolic and allegoric of figurative art in the unreal situation of his painting to separate the real time and space.
--Shang Hui
  吴威作品中抓住了现代人的的心理特征,尤其是处在社会转型期中的中国年轻人的心理特征。因为现实有太多的不确定性,他们的生活中有惊恐、惊鄂、紧张、不安等情绪的自然流露,这恰恰是带着明显时代烙印的精神特质,这是一种高度抽象的形而上的认知,却用极具象的形式把它固定下来。可以说,吴威找到了一种方法和语言,直抵现代人的心灵深处!吴威大胆尝试在一幅作品中呈现多重空间,采用形式感强烈的图形来组成画面空间,通过图形构成的表象背后的力量,帮助画面中的人物表达更多内心的精神映像。
——陆绍阳 北京大学新闻与传播学院院长
  In his works, The Episode of Compass Game, Prediction and Enlightenment, Flying bird and Falsehood, The Picture of Walking Insects in Isolated Hill, The Game of Caravaggio, etc. Wuwei captures the psychological characteristics of modern people, especially, the psychological characteristics of young people in China in a period of great social transition. Because reality holds many uncertainties, they express emotions naturally, including panic, dismay, anxiety, etc. And it's precisely this spiritual trait that is equipped with time. It is a metaphysical idea that is highly abstract becoming fixed in a figurative form. It can be said that Wuwei finds an approach and language to speak straight down to the depths of the modern soul.
--Lu Shaoyang
  吴威是在俄罗斯众多中国留学生中最优秀的之一,他的艺术作品风格具有21世纪的特色,他的个人风格可以说在宁波的大学时期就已经形成,他对人物画的写生与创作极为认真并且充满了感情和爱来表达。吴威的作品我感觉也深受欧洲油画大师的影响例如丢勒、伦勃朗、委拉兹开斯等。总之,在他所表达的画面上可以体会到有着极高的艺术专业的水准,他的作品构图独特而且有趣,肖像刻画逼真细腻,色彩和谐。2012年他怀着来俄罗斯圣彼得堡学习提升自己为目的,在俄期间常去俄罗斯博物馆、冬宫博物馆以及俄罗斯名家工作室等。最后我祝这位才华出众的艺术家吴威在艺术创作和生活上都获得成功!
——库兹米乔夫·B·A / 俄罗斯国立师大造型学院院长
  Wu Wei is one of the best Chinese students studying in Russia, and the style of his works of Arts has characteristics of 21th century. His personal style that had formed already during his college career in Ningbo. He sketches from life and creates paintings earnestly, and he expresses them with affection and love. I feel Wu Wei's paintings are also deeply influenced by European oil painting masters such as Albrecht Dürer, Rembrandt, DIEGO VELáZQUEZ. In a word, I can perceive that his paintings exude a very high level of artistic professionalism, and his composition of paintings is special and interesting, and his portraits are exquisite, vivid and color coordinated. In 2012, in order to improve himself, he came to study in St. Petersburg, during the period in Russia, he used to go to Russian Museum, the State Hermitage Museum, some studios of painting masters in Russia, etc. At last, I wish the talented artist Wu Wei success in his artistic works and life!
--Kuzmichev·B·A St. Petersburg
  吴威按着自己的创作思路完成了一系列作品。在新作《今昔几时》里,吴威把同一位人物,放在不同的时代,然后让她们在虚幻的舞台相聚,似乎是要出演一场戏或合唱一首青春的歌曲。这些都是吴威给我们设定的迷局。吴威作品的魅力正是如此。他真情真意去描绘实在的形象,又透过实在的形象去表达内心的虚幻和未知。他通过在作品设定的迷局,把观众的思维引入猜想和意会的状态,这似乎是一个企图发现未知的探险。
——袁正阳 / 中国写实画派油画家
  Wu Wei has finished a series of works in his own creative thoughts. In his new work The Hours of Present and that of Past, Wu Wei puts the same character into a different times, and proceed to bring them together on stage. They seem to put on a play or sing a song of youth together. These are mysteries which Wu Wei lay for us. It is precisely the charm of Wu Wei's works. He depicts the real figures with his real sentiments, and proceed to express the illusion and the unknown of innermost being. He brings viewers into a state of guessing and understanding through laying mysteries in his works, which seems to be an intended adventure to discover unknown.
--Yuan Zhengyang
  吴威的作品具有强烈的戏剧感染力,可以说他是我国目前甚少有的关注人性心灵意识的青年油画家。在《飞鸟与谎言》《卡拉瓦乔的游戏》等系列作品中,以强化凝固的一瞬间为绘画特征,把生活中的常娱活动,通过静态的表情、眼神、手式等来表述人物的意识形态;作品运用画面内含的起伏、节奏以及肢体语言等手段讲述特定时间所发生的故事,"导演"了情节之美,揭示人物间心里情绪所引发的戏剧式冲突的真实性。在此,传达了画家极度的人文关注与人性思考。
——王鹏 / 北大青鸟文化艺术研究院院长
  Wu Wei's paintings are equipped with strong dramatic appeals, and he is a rare young painter who pays attention to human nature and human mind in current China. In his paintings Flying bird and Falsehood, The Game of Caravaggio, Wuwei expresses the characters' ideology through the representation of their facial expression in repose, in the characters' eyes, gestures and common activities in life. His paintings are characterized by the frozen moment that he emphasizes. Applying fluctuations, rhythms and body languages which contain in pictures to narrate stories that happened in specific time, his paintings "direct" the beauty of plot, and manifest vraisemblance of dramatic conflict that causes by emotions of characters. From his paintings, Wu Wei conveys his attention to humanism and his reflection on human nature.
--Wang Peng
  当吴威不再用照相写实的方式沉浸于对象的细节刻画,通过描绘一些被幻化的剧场景象和超时空地域的幻想所强化的形,当代人物与"非现实"的背景并列,传达出一种引人深究的矛盾感。这些矛盾给予人的感想在题材上已远离我们所诉求的社会正统标准,与之相反,我们总是身不由己将那种希望得到的真实性与确定性消失在不知所措的困惑之中。他以梦幻的笔触,在时空交错中,刻画了空寂的街道、清冷的夜晚、冷峻悠然的女子。深思的男子,犹如艺术家自身的影子,透着谜异、忧郁与惶然。
——萧煌 / 独立策展人
  Wu Wei did not apply photographing the realistic way to the detail description of objects any more. Depicting some scenarios which have been magically changed and some figures which have been emphasized by ultra-age and geographical fantasy, modern characters and "unrealistic" background abreast, he conveys a feeling of ambivalence which leads people to conduct further investigation. In themes, the thoughts which these ambivalence offer have strayed far from the traditional social criterion that we appealed for, on the contrary, we always cannot help extinguishing facticity and certainty in perplexity. Surreal stroke as well as time and space intertwining are used to depict an empty street, a cool night and a carefree woman with cold expression. A man in thought just as the artist's shadow, which manifests enigma, strangeness, melancholy and panic.
--Xiao Huang
  吴威的绘画总有一种形而上的味道,那些幻想而谜样的经验,总能激发那种能引起我们对漠然而客观的经验世界质疑的不安心态,然而这些感觉却矛盾地透过坚实而清晰的界定被呈现出来。吴威作品的独到之处在于从现实形象到超现实玄思的跳跃。画面中看似毫无关系的事物,实际上是被想象成了舞台的道具,他们被安排的很妥帖,从而创造出一种令人期待的感觉——戏剧感。就像一位伟大的电影导演、悬念大师一样,能够将人类精神深处从未揭示的疑问、彷徨和空虚表现出来。
——北京艺融国际拍卖 评论
  The originality of Wu Wei's paintings is the leap from real form to surreal fantasy. The objects in his paintings seems to be unrelated to one another, actually they are imaged as theatrical properties and they are laid out properly, and proceed to create a sense of anticipation--sense of drama.
  Wu Wei is like a great movie director and a master of suspense who could manifest unrevealed questions, wandering and inanity.Metaphysics could be easily seen in Wu Wei's paintings, and those fantastic and enigmatic experiences always could make us uneasy when we suspect the indifferent and objective empiricalworld, however, these feelings are elicited contradictorily beyond the solid demarcation.
--Comments by Yirong
  吴威画面中游戏式的偶剧似乎在他的匠心独设下,在导演和完成关于古今中外情感与现实的穿越。吴威在油画布上的清唱浅吟像是苏州评弹,以似梦非梦的舞台感,编织淡淡的与世相隔的梦。吴威在自己的创作中,通过造境,回视我们内心的温情。梦一般的女孩,对语凝眸,演绎的也许是一场戏剧化的美丽。
  吴威的油画情感细腻,用富于柔情的色调将他对于绘画的敏感和对现实生活的思量,在作品的情景中娓娓道来,从而引发赏画之人思考故事内在的意图,同时也引发我们对艺术家个性化图像叙事方法的思考。思考的方式与内容超越绘画语言本体的技术性表达,成为作品本身更为重要的所在。吴威的作品传达的是一种直观的内心气质。
——北京保利国际拍卖 艺评
  Wu Wei's paintings is full of subtle and refined sensibilities. Applying the hue that filled with tender feelings, he manifests his sensitivities to painting and his considerations to real life in the circumstances of his works, and proceeds to cause viewers to think what the painter intends to manifest in his story, at the same time, causes us to reflect on the individualized image narration of the artist. What things become more important than paintings themselves is that the ways of thinking and the technical expressions to contents beyond painting language itself. What Wu Wei's paintings convey is a visual inner temperament.
--Beijing Poly Art Critic
  艺术家简介
  Resume of the artist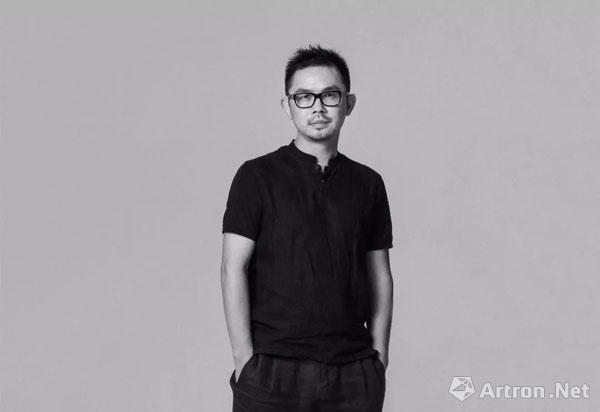 中国美术家协会会员
  浙江省油画家协会理事
  浙江纺织服装学院副教授
  1975 年生于浙江宁波
  1996 年毕业于浙江师范大学美术学院
  2001 中央美术美院研修班
  2012 俄罗斯列宾美院访学 国立师大美术学院博士研修班
  出版
  2018 年《存在的幻觉 吴威油画》天津人民美术出版社
  2013 年《中国油画家吴威》浙江人民美术出版社
  2009 年《拓展与延伸 吴威油画作品集》西泠印社
  个展
  2018 "存在的幻觉——吴威油画展" / 中国美术馆
  2017 "静默的旅程——吴威油画展" / 宁波汇港美术馆
  2016 "存在的虚构——吴威油画作品沙龙展" / 宁波善水阁艺术中心
  联展、群展
  2017 "中国写实画派 13 周年展与中国青年写实绘画作品邀请展"/ 北京 嘉德艺术中心
  2017 "80 画派全国巡展"/ 北京 上海 深圳 厦门
  2017 "第三届经典与传承——全国写实油画名家邀请展"/ 担任艺术总监 宁波美术馆
  2016 "东亚文化之都交流艺术展"/ 日本奈良 大和文华馆
  2016 "第二届经典与传承——全国写实油画名家邀请展"/ 担任艺术总监 宁波美术馆
  2015 "回归——山水美术馆开馆展"/ 北京 山水美术馆
  2015 "经典与传承——全国中青年写实绘画名家邀请展"/ 担任艺术总监 宁波美术馆
  2014 "第十二届全国美术作品展油画展"/ 浙江美术馆
  2014 "第二届中国写实油画邀请展"/ 深圳 大芬美术馆
  2013 "具象研究·写实经典——油画作品邀请展"/ 无锡 凤凰美术馆
  2013 "80 画派写实油画作品展"/ 北京 亚洲艺术中心
  2013 "幻·留存——中国青年写实油画代表十人展"/ 北京 美丽道国际艺术中心
  2012 "俄罗斯远东美术馆邀请展"/ 俄罗斯远东美术馆 俄罗斯 海参威
  2012 "新写实绘画展"/ 中国美术馆
  2011 "江南新韵油画邀请展"/ 中国美术馆
  2010 "时代杯——中国青年写实艺术大展"/(获优秀奖)北京 时代美术馆
  2010 "亚运当代艺术邀请展"/(特邀 获佳作奖)中国人民革命军事博物馆
  2009 "开放的表达——2009 上海青年美术大展"/ 上海 刘海粟美术馆
  2008 "数风流人物——2008 百家金陵油画展"/ 中国美术馆
  2007 "第二届风景·风情——全国油画作品展"/(获优秀奖)上海 刚泰美术馆
  2003 "中国美术家协会第十七次新人新作展"/ 中国炎黄美术馆
  2003 "浙江省第三届青年美术作品展"/ 杭州 西湖美术馆
  2001 "中央美术学院研修班作品展"/ 中国美术馆
  Wu Wei
  Member of Chinese National Artists' Association
  Director of Zhejiang Oil Painters' Association
  Associate Professor of Zhejiang Textiles Garment Institute
  He was born in Ningbo Zhejiang in 1975
  He graduated from the College of Fine Arts of Zhejiang Normal University in 1996
  He participated in the training class of the Central Academy of Fine Arts in 2001
  He studied in the Repin Academy of Fine Arts in Russia, and he participated in the Doctor Study Class of the College of Fine Art of Herzen University in 2012
  Solo Exhibition
  2018 Exis tent Illusion--Wu Wei Oil Paintings Art Exhibition National Art Museum of China Beijing
  2017 The Silent Trip--Wu Wei Oil Paintings Exhibition Huigang Art Museum Ningbo
  2016 Existent Fiction--Wu Wei Oil Paintings Salon Exhibition Shanshuige Art Centre Ningbo
  Group Exhibition
  2017 The 13th Anniversary Exhibition of China Realism Oil Paintings and Invitational
  Exhibition of China Youth Realistic PaintingsGuardian Art Centre Beijing
  2017 The "Another Decade" Oil Paintings Exhibition of Four Artists 117 Contemporary Art Centre Ningbo
  2017 The Circuit Exhibition of 80 Schools of Painting Beijing Shanghai Shenzhen Xiamen
  2017 The 3th "Classics and Inheritance - Invitational Exhibition of National Realistic Oil Paintings Masters" Act as an Artistic Director Ningbo Art Museum
  2016 The Culture City of East Asia Art Exchange Exhibition Yamato Bunkakan Nara Japan
  2016 The "Profundity" Zhejiang Oil Painting Nomination Exhibition Ningbo Art Museum
  2016 The "Evolution" 2016 Academic Invitational Exhibition of Contemporary China Realistic Paintings Sunyard Art Centre Hangzhou
  2016 The "A Date with Jinling " Realistic Oil Paintings Exhibition of China Contemporary Quality Youth Jiangdong Art Museum Nanjing
  2016 The "Beijing-Beijing" Invitational Exhibition of Realistic Oil Paintings of China Contemporary Youth Aimer Art MuseumBeijing
  2016 The 2th "Classic and Inheritance - Invitational Exhibition of National Realistic Oil Painting Masters" Act as an Artistic DirectorNingbo Art Museum
  2015 The 6th Provincial Youth Arts ExhibitionZhejiang Art Museum Hangzhou
  2015 The "Return" the Opening Exhibition of Shanshui Arts Museum Shanshui Art Museum Beijing
  2015 The "Heart" Invitational Exhibition of Art Zoomart Art MuseumBeijing
  2015 The first "Classic and Inheritance" Invitational Exhibition of National Realistic Oil Painting Masters Act as an Artistic DirectorNingbo Art Museum
  2014 The 12th Oil Paintings Exhibition of National Fine Arts Exhibition Zhejiang Art Museum Hangzhou
  2014 The 80 Schools of Art 2014 Realistic Oil Painting Exhibition Poly Art Museum Beijing
  2014 The "A Hundred Flowers in Bloom" Collateral Exhibition of the Star of CollegeZero Art Museum Beijing
  2014 The 2th Invitational Exhibition of China Realistic Oil Paintings Shenzhen Dafen Art Museum
  2013 The "Research on Figural Art · Realistic Classics" Invitational Exhibition of Oil Paintings Phoenix Art Museum Wuxi
  2013 The 80 Schools of Art Realistic Oil Paintings Exhibition Asian Art Centre Beijing
  2013 The "Fantasy · Lingering" The Realistic Oil Paintings Exhibition of China Ten Young Representatives Beautiful Road International Art Centre Beijing
  2013 The Invitational Exhibition of Contemporary Youth Realistic Artists Light and Time Art Centre Beijing
  2012 The Invitational Exhibition of Russia Far East Art Museum Russia Far East Art Museum
  RUS Vladivostok The Neo-realistic Paintings Exhibition Art Museum of China Beijing
  2012 The"Still Waters Run Deep"Realistic New Power Oil Painting Exhibition Shanghai Fanhua Art Centre Shanghai
  2011 The Invitational Exhibition of Jiangnan Xinyun Oil Paintings Art Museum of China Beijing
  2010 The "Age Cup"Realistic Art Exhibition of China Youth(Honorable Mention) Beijing Age Art Museum Beijing
  2010 The 5th Recommended Exhibition of China Yong and Middle-age Artists Shanghai Mingyuan Art Centre
  2010 The Invitational Exhibition of Asian Games Contemporary Art (Specially invited Outstanding Works)Military Museum of the Chinese People's Revolution Beijing
  2009 The Open Expression--2009 Shanghai Youth Art Exhibition Liu Haisu Art Museum Shanghai
  2008 The "For Truly Great Men" 2008 Various Artists Jinling Oil Paintings Exhibition
  2007 The 2th Landscape·Amorous Feelings China Oil Paintings Exhibition (Honorable Mention) Shanghai
  2003 The 17th of Fine Arts New Exhibition of Chinese Artists Association China Yan-huang Art Museum Beijing
  2003 The 3th Provincial Youth Art Exhibition West Lake Art Museum Hangzhou
  2001 The Art Exhibition of the Training Class of the Central Academy of Fine Arts Art Museum of China Beijing